Streamline. Manage. Grow Your Business.
Modernize Your Software. Access a World of Possibilities.
We're the actual Microsoft Gold ERP Partner and Dynamics 365 Business Central (NAV) specialist that you're looking for.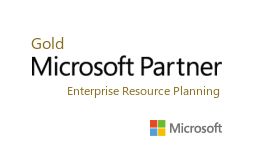 Specialists in ERP Business Software Solution​s​
Choosing Solution Systems assures that your ERP will connect your business, automate and secure your supply chain, allow you to sell smarter and improve customer service, keep projects on time and under budget, and optimize your operations. Whether you choose to host in the cloud as a multi-tenant solution, as a single tenant Azure cloud solution, or on-premise Solution Systems provides the highest quality Business Central (BC) customer satisfaction.
​
Request a Dynamics 365 Demo > | How Solution Systems is different >
Multiple Business Central Implementation Paths Provided
Solution Systems implementation team is your source for financials, manufacturing, jobs, and all other related ERP functionality
Whether looking to implement BC as an on-premise ERP, a hybrid ERP, or a full cloud ERP, Solution Systems has the capabilities and experience to get the job done quickly and correctly.
Business Central How You Want It.
When processes require Business Central to be tailored to them, this calls for a specialized team with decades of experience to make those changes without interrupting your business.
Want to add a new field, permission set, page, integration, or anything else? We've got you covered!
At Solution Systems we don't use phone automation software. Real people answer the phone when you call to quickly work with you to solve whatever issue you may be experiencing.
Whether having an issue logging in, correcting an error message, or trouble with app integrations our support team is here to help.