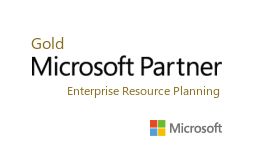 For over 40 years, SSI has offered, implemented and supported business solutions such as ERP, CRM, Web Development, and IT Infrastructure systems and support for manufacturing, distribution service businesses, and more (non-government & government).
​
As a Microsoft Gold Partner, Solution Systems, Inc. has achieved the highest competence and expertise in Microsoft technologies. This distinction showcases our deep understanding and proficiency in Dynamics 365, Microsoft 365, Azure, and Power BI. Our partnership with Microsoft allows us to access the latest tools, resources, and support, enabling us to deliver unparalleled solutions that drive business success.
​
Our company was founded in 1979 on the belief that the purpose of technology is to meet a human need or solve a human problem. With this foundation, we have evolved our focus to include implementing and optimizing Microsoft technologies, leveraging their power to transform businesses and drive digital innovation.

At the core of our philosophy is a strong emphasis on research and development. We continually invest in exploring new technologies and methodologies to improve the efficiency and effectiveness of our solutions in the Microsoft ecosystem. We ensure our clients benefit from the most advanced and reliable systems available by staying ahead of the curve.

Customer satisfaction is at the heart of everything we do. We believe in building strong, long-term relationships with our clients, working closely with them to understand their goals and challenges. We ensure successful outcomes and exceed expectations by providing personalized attention and comprehensive support throughout every project stage.

As we continue to grow, we remain dedicated to driving the adoption of cutting-edge Microsoft solutions that empower your businesses. Through our expertise as a Microsoft Gold Partner, integrity, and unwavering commitment, we aim to transform organizations, optimize processes, and enable data-driven decision-making.

Solution Systems, Inc. (SSI), located in Rolling Meadows, IL, is an award-winning, Tier 1 Direct, Microsoft Gold Certified ERP, Gold Data Analytics, Silver Small and Midmarket Cloud Solutions, Silver Cloud Platform, and Silver Application Development Partner who is a leader in Microsoft business solutions within the Chicago Metropolitan area and throughout the U.S.
Products We Specialize In
Our Culture

Several President's Club awards for Microsoft Dynamics

Consultants have multiple Microsoft Certifications and either a Bachelors or Masters degree

Proven history of over 40 years in the ERP and CRM implementation industry

Headquarters houses a state-of-the-art training facility

Implementation methodology includes Microsoft Sure Step

Full service support and IT Infrastructure departments
​
​
We pride ourselves on the many long standing partnerships we have built with our clients. SSI's proven track record is built on our ability to maintain a high standard for talent and to retain an experienced staff that knows the ins-and-outs of our client's business needs as they continue to change and evolve.
​
We help our clients with their business problems every single day, by leveraging the best of what our products and technical support can do to make their business run faster, smarter and more efficiently. The value that we produce commands the loyalty that we maintain with our clients, and as organization our history has been successfully built on those business practices.