Upgrade Dynamics NAV to Business Central
Connect Your Financials, Sales, Service and Operations
Upgrade Microsoft Dynamics NAV to Microsoft Dynamics 365 Business Central
Manage your financials
Make informed decisions, accelerate financial close and reporting, and improve forecast accuracy.
Automate and secure your supply chain
Optimize inventory levels, avoid lost sales and reduce shortages, and maximize profitability.
Sell smarter and improve customer service
Deliver value at every touch point, boost sales and productivity, and deliver exceptional service.
Keep projects on time and under budget
Stay on budget, plan with precision, and analyze project performance.
Optimize your operations
Manage forecasting to fulfillment, run your warehousing efficiently, reach optimal output levels.
Extend Functionality through Apps
Tailor Business Central to your industry by adding extensions
​
​
Enhance the already powerful Business Central platform by introducing integrated capabilities such as Dynamics 365 for Sales (CRM), Power BI, and Office 365.
Why Business Central? Watch These Videos
Microsoft Power BI
Request A demo
Schedule a time that works best for you to chat with a Business Development Manager to setup your Demo.
Explore additional resources
Reimagine Productivity with Microsoft Dynamics 365
​
Learn how Business Central can help you be more productive and grow your business.
​
The Business Owner's Guide to Replacing Accounting Software
​
Identify the signs that you've outgrown your accounting software and get tips for upgrading to a cloud-based solution.
​
Four Technology Trends Helping Businesses Thrive in a Digital World
​
Learn how digital transformation can give your business a competitive advantage.
​
Solution Systems helps companies just like yours.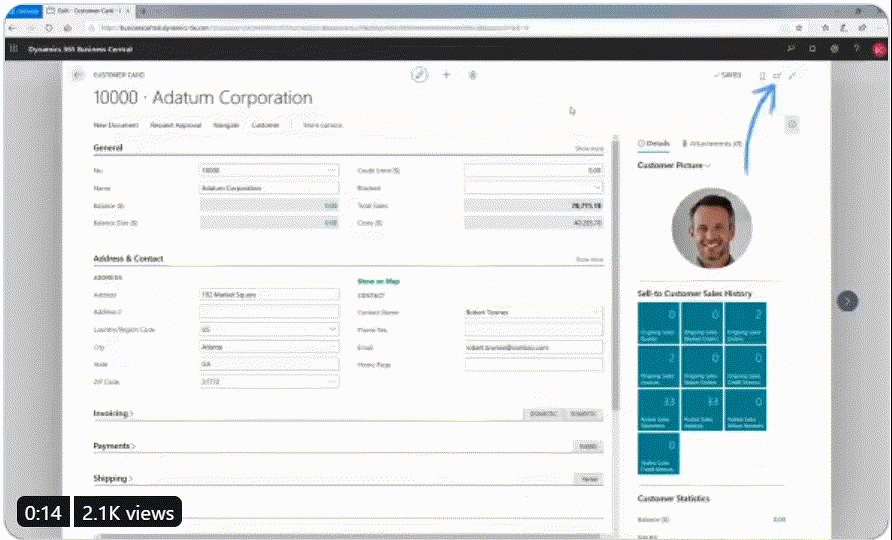 Microsoft Gold Certified ERP Partner

Microsoft Small & Midmarket Cloud Solutions Partner

Microsoft Silver Data Analytics Partner

Microsoft Silve ISV Partner

We were the first to implement Business Central in the world

Several Microsoft President's Club Awards

Tier 1 Microsoft CSP

Full service support divisions

Nationwide sales, implementation, development, and support
​
​
Contact us today to
​
Run your entire business with a single solution